Make your own vibrator
sex toy workshop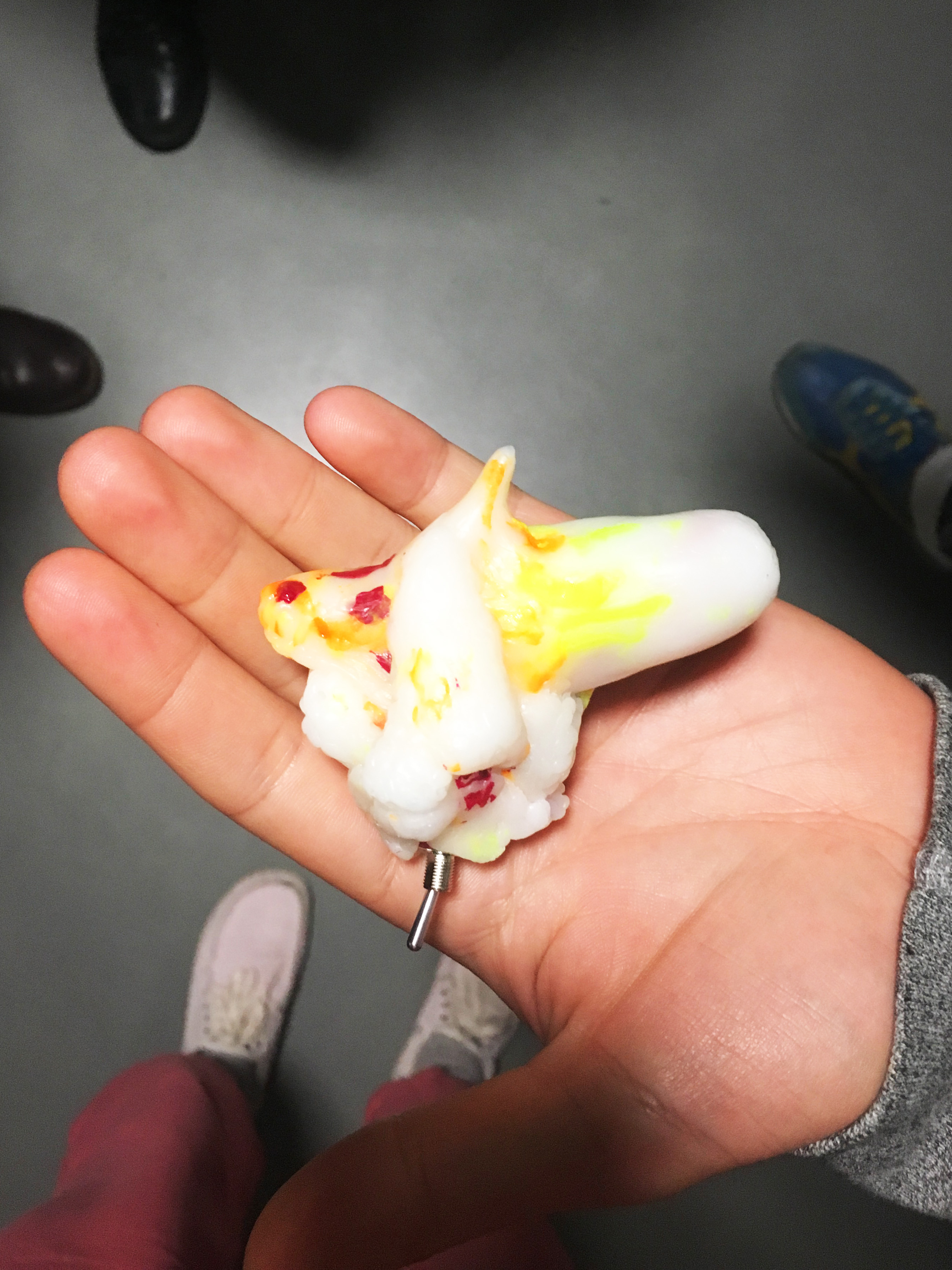 ︎︎︎︎︎︎︎︎︎︎︎︎︎︎︎︎︎︎︎︎︎



Keywords: Performative workshop, sex technology, DIY, hacking

Category: Workshop
Location: Berlin, Germany
Festival: Transmediale
Collaborative partners: Critical Software Thing
Supervision and collaboration: Lone Koefoed Hansen
Year: 2017


"Make your own vibrator" is a workshop in which I invite people to make their own vibrator out of easy-accessible materials.

With simple electronics and moldable plastic, the participants are able to choose their own shape and color. While I faciliate the the prototyping process, the participants are encouraged to have fun with the materials and engage in open and inclusive conversations. In this workshop, sexuality is not a taboo and through physical making we have fun with it!

As a DIY approach to sex technologies, the workshop aims to empower the participants to explore sex and sexuality and build the toy that they desire themselves, rather than buying into some sex company's idea of an ideal sex toy. As the electronics can be exchanged and the plastic can change form by being heated up, the participants can continue to explore and reshape their sex toy, after the workshop has ended.

I organized the workshop as part of a book launch of

"Executing Practices"

(2017), and I would love to do it again!

Link to book launch of "Executing Practices".